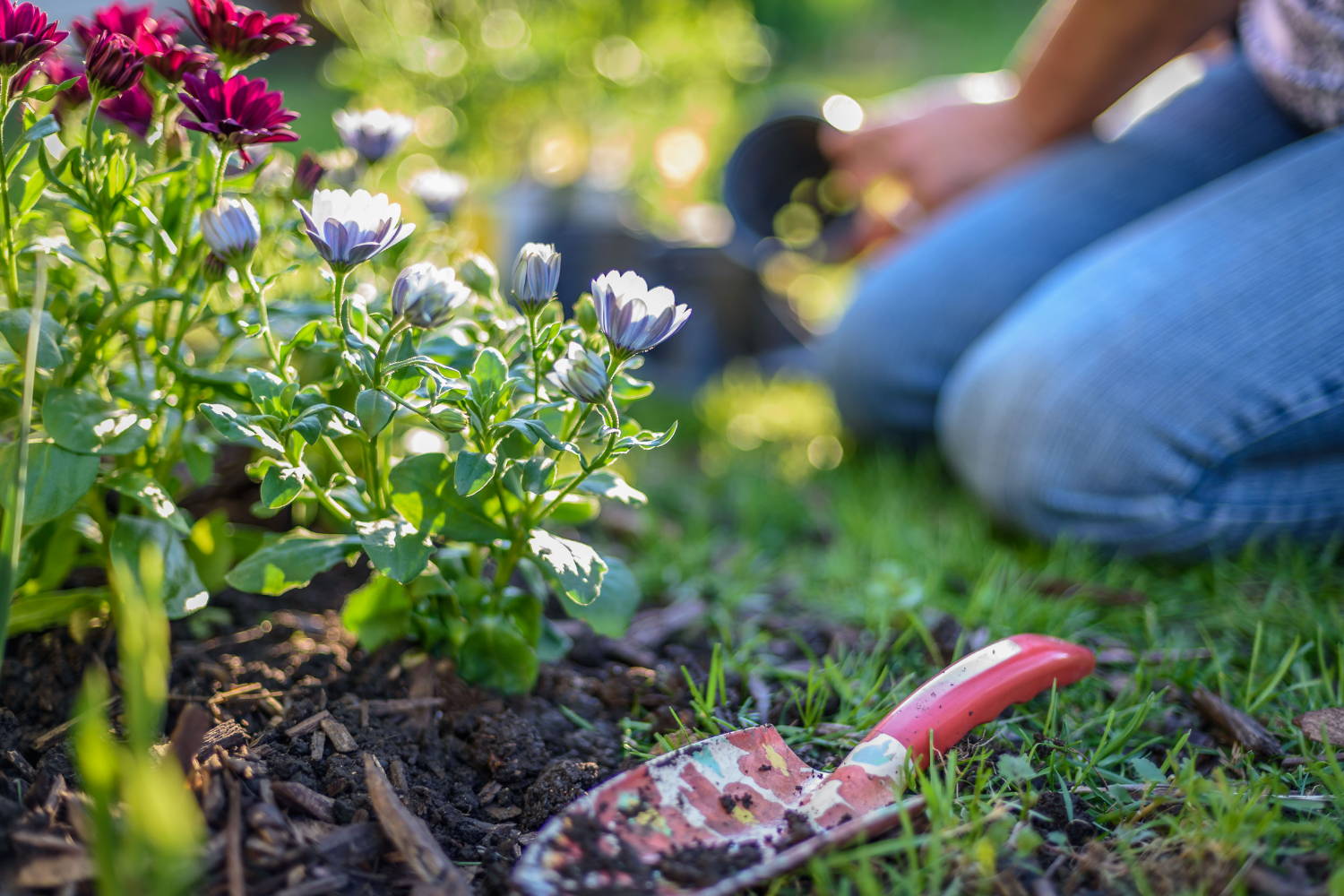 What Are Some Low Maintenance Plants for Spring and Summer?


Looking for some plants that are low maintenance but still add a touch of beauty to your garden?
Check out these top low-maintenance plants for spring and summer!
From vibrant annuals to hardy perennials, there's something here for everyone. So get planting and enjoy your hassle-free garden all season long!
What Can I Plant That Requires No Maintenance?
There are several low-maintenance plants you can grow that thrive in the warm spring and summer months. With a bit of water and lots of sunshine, these plants can thrive with no other maintenance from you!
1. Squash
One of the most low-maintenance vegetables you can grow in the spring and summer months is summer squash. Although winter squash (a family that includes butternut, spaghetti, and acorn squash) matures in the late fall, summer squash is ready to go at the peak of summer.
These can be planted in late May from seed, directly in the garden. All you need are one or two plants - they'll stay productive for weeks as long as you keep harvesting.
You'll get all these squash seeds you need - plus dozens of other vegetable seeds - by buying a variety pack of spring and summer vegetable seeds like this.
2. Yarrow
Considered by many to be a medicinal herb, yarrow grows up to three feet tall and has gorgeous fern-like foliage that is attractive during all seasons. Once summer rolls around, the plant is in full bloom, producing white, yellow, red, or pink foliage.
A drought-tolerant plant, yarrow is often used in landscaping because it is so easy to care for. Just make sure you don't plant it in the shade - this plant loves the sun!
3. Spinach
One of the best leafy greens to grow in the spring and summer is spinach. It thrives in the cooler temperatures of early spring but there are some heat-tolerant varieties that can be grown all the way into summer, too.


You can eat spinach fresh, cooked, or in your favorite recipes. Just make sure they get regular water.
Spinach isn't the only leafy green that's easy to grow. Other low-maintenance plants for spring and summerinclude mizuna, arugula, and lettuce. Grow a variety of leafy greens like the ones in this diverse seed pack for a truly colorful (and tasty!) salad bowl.
4. Astilbe
Looking for another low-maintenance plant to grow in your spring or summer garden? Try astilbe!

This gorgeous plant produces purple, white, cream, pink, or red blooms in the late spring to early summer. It attracts pollinators and adds color with minimal maintenance required.
Although astilbe was originally a shade plant, there are new hybrids that can tolerate sun, too - meaning just about any gardener can grow this plant regardless of what the landscape looks like.
5. Hostas
For an unassuming landscaping plant, you've got to consider growing hostas. They have gorgeous foliage and require minimal care. They are also shade-tolerant, allowing you to grow them even in the areas of your lawn that the sun does not touch.
Hostas do tend to attract slugs, so watch out for those. Otherwise, these low-maintenance plants will attract pollinators and keep your garden looking gorgeous all spring and summer long.
6. False Indigo
This low-maintenance plant for spring and summer not only is effortless, but it looks effortless, too. You can use large patches of false indigo, which looks much like a wildflower, to fill in bare spots in the garden.
It produces statuesque flower spikes that open up with pea-like flowers in yellow, purple, blue, or white. Even its foliage is attractive! The plant blooms in early spring and lasts until the end of summer.
7. Catmint
Catmint is an easy-to-grow herb that is closely related to catnip. It has some of the same intoxicating effects on our feline friends but also has more beautiful flowers. These flowers last from May until September, making them some of the most gorgeous and low-maintenance plants for spring and summer gardens.
Catmint grows best in cool, moist soil - but produces beautiful flowers on plants up to three feet tall.
8. Coneflower
Also known as echinacea, coneflower is an herb that can easily be harvested for medicinal purposes. It's great at boosting your immunity and fighting off colds and flus.
At just three feet tall, echinacea is a humble - yet breathtaking - addition to the garden. It produces flowers in all kinds of colors but the classic shade is a pale purple.
Not only that, but echinacea (coneflower) is one of the best plants you can grow if you want to attract pollinators, too.
9. Daylily
The daylily is a staple in just about any perennial garden. There are thousands of different varieties and cultivars available, so you're sure to find the right one for your garden in no time. Despite the name, daylilies aren't actually true lilies -they belong to a different genus.
That's confusing, but all you need to know is that daylilies are some of the easiest plants to care for. They prefer full sun for at least six hours a day though some varieties can be grown in partial shade. They are also drought-tolerant.
10. Mint
Last but not least is mint. Mint is a popular choice for gardeners seeking a low-maintenance approach. Not only is it perennial, meaning it will come back year after year, but it also spreads voraciously through underground roots. It spreads so easily, in fact, that you have to be mindful of when you plant it - it can become invasive!

Otherwise, know that mint is super easy to grow. It is drought-tolerant, attracts pollinators, and just needs full sunlight in order to thrive. Easy peasy! You can buy mint seeds, along with more than a dozen other culinary herbs for your spring and summer garden, here.


What is the Best Low Maintenance Garden?
If you're looking for some low-maintenance plants to add to your garden this spring and summer, we've got you covered. Check out our list of ten easy-to-care-for plants that will make your garden look great all season long. And if you don't have a green thumb, no worries – these plants are practically impossible to kill!
So what are you waiting for? Try one or more of these plants today and see how they transform your outdoor space.