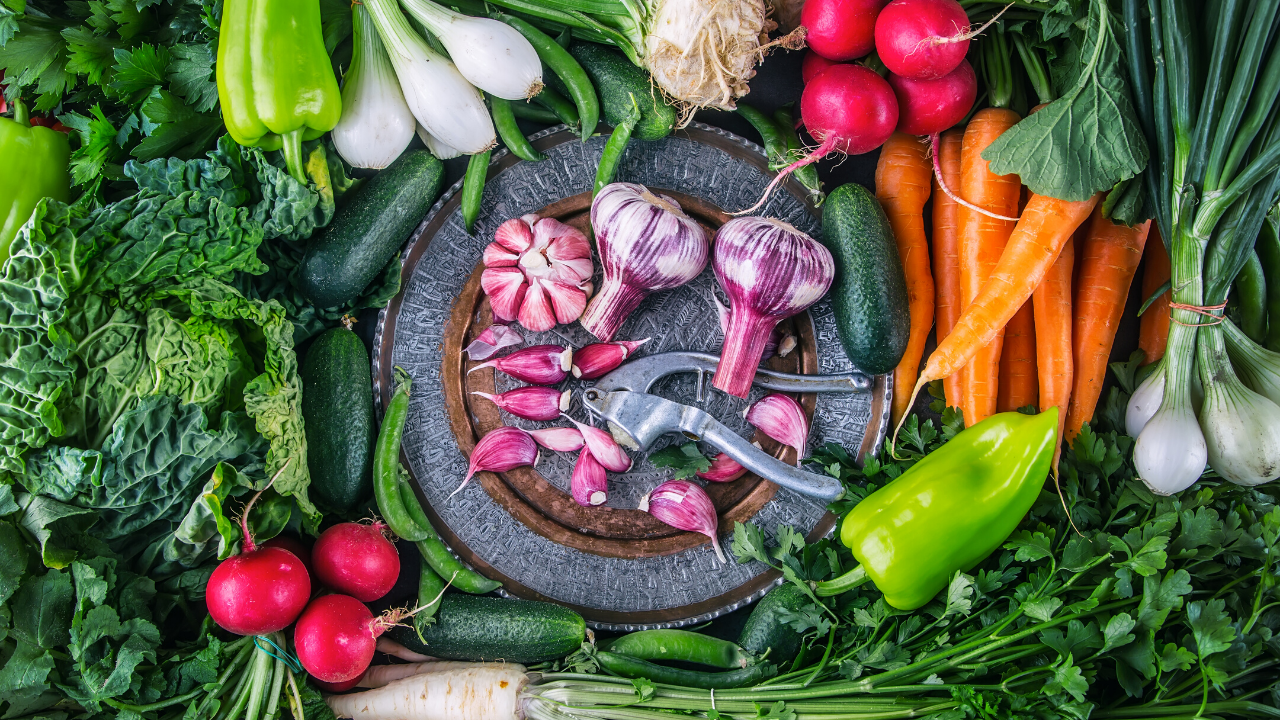 Growing your own vegetables is one of the best ways to build healthy soil, feed your family, and get some exercise. Plus, growing fresh veggies is a ton of fun.
However, when you factor in all the work that it takes to grow a garden - from weeding to fertilizing, watering to pruning - it can be a lot of work. Add to that the fact that most vegetables also need to be replanted from seed or transplant every year, and the thought of growing your own vegetable garden is downright exhausting.
Luckily, there are several perennial vegetables you can plant to help cut down your labors. These vegetables come back year after year so you never have to worry about reseeding.
Here are some of the best perennial vegetables to plant this summer.
8 Best Perennial Vegetables To Plant this Summer
1. Sea Kale
Often grown as an ornamental, sea kale has gorgeous blue-gray leaves and elegant white flowers on plants that grow up to three feet tall. Both the leaves, flowers, and shoots are edible. The leaves taste more or less like the regular, supermarket-variety kale you're used to, but you won't have to replant every year.
2. Sorrel
Technically a perennial herb, sorrel produces large leaves that taste great in stews, soups, sauces, and salads.
The most common types of sorrel are common sorrel and French sorrel, both of which are close cousins to another perennial vegetable - rhubarb. It's best harvested in the early spring, as it becomes bitter as the weather warms up. You can start your plants in the garden at any time, though.
3. Scarlet Runner Beans
Scarlet runner beans are generally grown as ornamental but are known for being both edible and nutritious as well as gorgeous! These lovely plants can be eaten just like green beans or dried and used in soups and casseroles.
Unlike most beans, though, the leaves, flowers, and tubers of this plant are also edible, as long as you cook them. Scarlet runner beans are hardy to zone 4.
4. Asparagus
Asparagus is one of the most beloved vegetables, and it's actually quite easy to grow at home. However, you'll have to be patient - asparagus takes a few years to get established.
Once you get your asparagus plants up and running, though, they'll produce forever. This delicious vegetable grows best in cool weather and generally emerges first thing in the spring.
5. Rhubarb
Rhubarb is often eaten like a fruit - strawberry rhubarb pie, anyone? - but really, it's a vegetable. It produces a vegetative stalk that's similar to celery, producing crowns that get larger each year.
You can grow rhubarb from divisions or from seed. Like asparagus, it takes a couple of seasons to get established, but once it does, you'll enjoy a consistent harvest all spring.
6. Ramps
Close relatives to the onion plant, ramps are wild vegetables that can be found in deciduous forests east of the Mississippi. They emerge in the spring, and most people think that you have to forage in order to enjoy the delicate flavor of these tasty bulbs.
However, that's not the case. You can easily grow them in any perennial vegetable garden as long as you have a shady spot that receives plenty of water. They're hardy to zone 4.
7. Horseradish
Horseradish is a common garden vegetable with both medicinal and culinary benefits. It can not only help clear out your sinuses, but it also adds a tasty zip and zest to roast beef sandwiches.
Horseradish is incredibly easy to grow as a perennial  - so easy, in fact, that it often becomes somewhat invasive, surviving in the garden even when nothing else does. It grows from a root and you can even grow it from chunks of horseradish you buy at the supermarket.
8. Globe Artichokes
The globe artichoke, also known as the green or French artichoke, is a common variety of thistle cultivated in the garden. Both wild and cultivated forms exist, and it is ready for harvest every summer.
Caring for Perennial Vegetables
In general, you'll care for perennial vegetables in the exact same way you would care for annual veggies - minus all the headaches, of course. You may find that some perennials need to be fertilized every other year or so.
This will replenish any nutrients that they may have lost during the prior growing season. Usually, spring is the best time to do this.
Otherwise, just make sure you water, weed, and mulch the garden as you normally would. This will not only improve the health of your current bounty (and increase your yields at harvest time!) but it will also ensure that your plants grow with the strength and vigor necessary to make it throughout the following growing season.